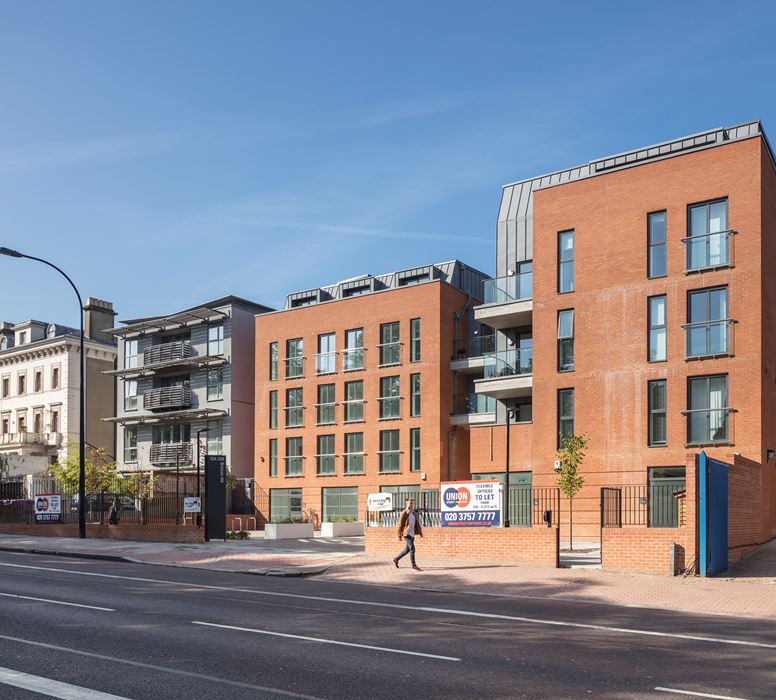 Description
Lexadon's new build mixed-use development at 124-128 Brixton Hill – a former petrol station and car mechanics – is now complete. In place of the derelict garage, the Brixton-based property developer/landlord has erected a smart, new pair of linked five-storey buildings comprising ten commercial units (B1 use) and eight residential units, together with cycle parking and refuse/recycling storage.
The eight residential units span the upper floors across the two buildings. Each apartment has been built to a high specification that includes the installation of an underfloor heating and airflow ventilation system that ventilates the property with fresh air from the outside; this feature saves opening the windows.
Total Floor Space 1032.3 SQM
Flat 1 1 bed/ 2 person 53.1 sqm 
Flat 2 2 bed/ 4 person 74.2 sqm 
Flat 3 3 bed/ 5 person 90.1 sqm 
Flat 4 2 bed/ 4 person 77.8 sqm 
Flat 5 3 bed/ 5 person 90.1 sqm 
Flat 6 2 bed/ 4 person 77.8 sqm 
Flat 7 2 bed/ 3 person 62.7 sqm 
Flat 8 4 bed/ 6 person 109.5 sqm 
Unit 1 33sqm
Unit 2 54sqm
Unit 3 31sqm
Unit 4 16sqm
Unit 5 34sqm
Unit 6 38sqm
Unit 7 34sqm
Unit 8 38sqm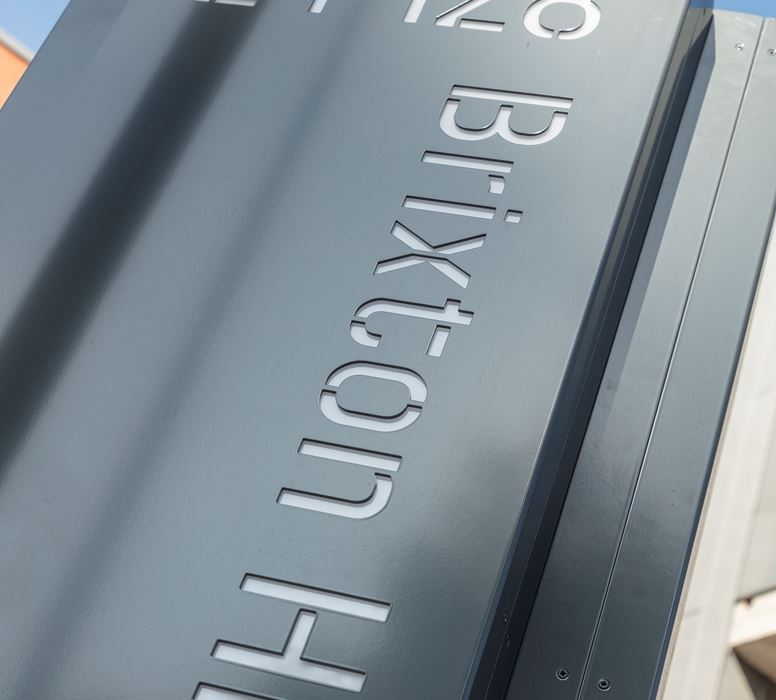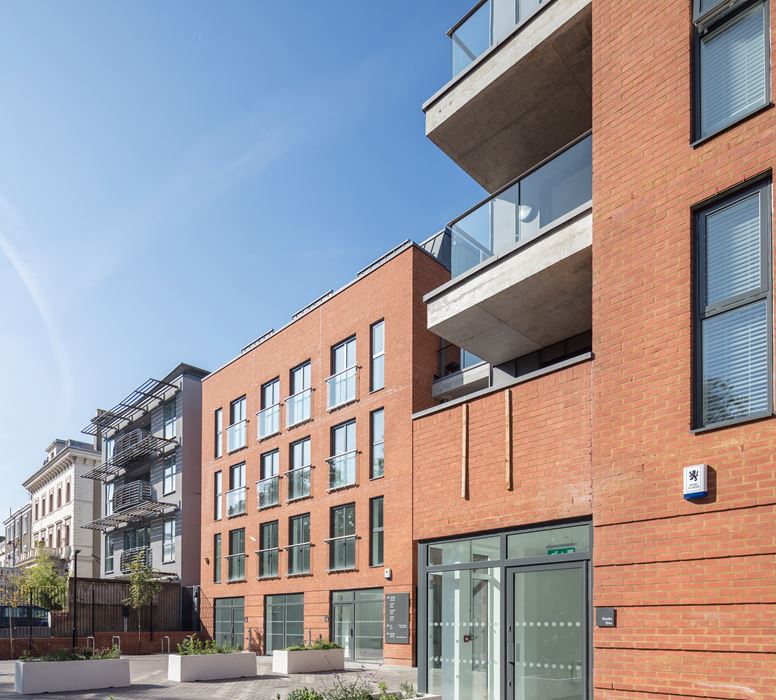 124-128 Brixton Hill is within walking distance (approx. 15 minutes) of both Brixton and Herne Hill mainline stations (Southeastern) as well as Brixton tube station (Victoria Line). A host of amenities are within walking distance including local shops and bars plus an array of highly regarded schools. Furthermore, Brockwell Park – a 19th-century park with flower gardens, historic buildings, playgrounds and sports facilities including BMX track and famous Lido offering open air swimming throughout the year – is just five-minute drive away.
This energy efficient property was rated B for energy performance certificate. 
Brixton Hill is the name given to a two-thirds of a mile (1 km) section of road between Brixton and Streatham Hill in south London, England.
Brixton Hill and Streatham Hill form part of the traditional main London to Brighton road (A23). The road follows the line of a Roman Road, the London to Brighton Way, which diverges from Stane Street near Kennington, and led south from the capital, Londinium, to a port on the south coast.
Prior to the late 19th century, the road was known as Brixton (or Bristow) Causeway. On the eastern side of the road, you'll notice a series of tree-lined open spaces and front gardens that form 'Rush Common' – an area of former common land that is subject to a prohibition on 'erections above the surface of the earth' under an Act of Parliament of 1806.