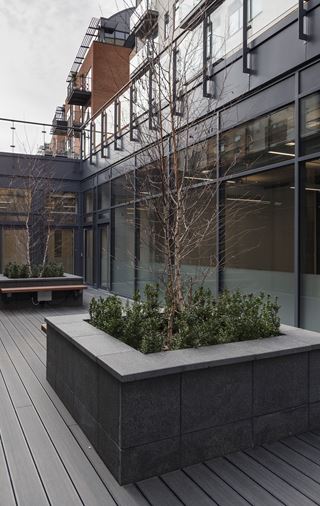 Welcome to our online repair reporting system
All general maintenance issues must be reported to us via this online reporting system. The reported issues will be dealt with during normal office working hours at our earliest convenience. Please ensure that when reporting you specify your door and flat number (if applicable), and upload photos to help us resolve any matters swiftly for you.
Our office opening hours are Monday - Friday 09:00 - 17:00.
For any queries that are considered an emergency Lexadon operate an emergency contact number available between the hours of 8am-10pm.
Emergencies constitute things such as burst pipes causing flooding to the inside of yours or anothers property, major leaks or any other events which are a danger to life or property. If your boiler breaks down outside of office hours and there are no vulnerable occupiers in the household we will not be able to attend as this is not an emergency. We will have an engineer attend during normal working hours to repair boiler break downs
Unfortunately, we are unable to answer any calls outside of these hours. However, do feel free to leave a message detailing the reason for your call and we will get back to you during the hours shown above.
Please note:
This line is to be used for emergency matters that require immediate attention only. If your call is not an emergency and can be resolved the next day please contact us during normal working hours.
The out of hour's telephone number is 07801226885.
If you are locked out please use Fortress Lock & Safe Co. If this is not an option there is an in house call out charge of £150 (8am-10pm) 
FAQ
Tenants
Q1. What should I do if I smell gas?
Please call our office immediately if you start to smell gas, If it is out of hours you should always call Transco 0800 111 999.
Q2. Who do we call if we have a maintenance issue?
Q3. When can I give notice?
Renewals
Q1. We need to organise a change of tenancy, do we need to tell our Landlord
Yes. All tenants who reside in our properties have to be fully referenced. Until we are informed that a tenant is leaving the property the original tenants (those who are listed on the contract) will remain joint and severely liable for all the rent. You must inform us of a tenant's intention to leave failure to do so means that you are in breach of your contract. It is under the Landlords discretion as to whether we allow a change of tenant. We are not obliged to offer this service. Please note that we only allow two change of Tenancies throughout the contract.
Deposits
Q1. What happens to my Security Deposit?
Your security deposit has been registered with TDSL (details are on your contract). The tenancy deposit scheme became law in April 2007. Tenants who moved in before that time will not have their deposits registered as part of this scheme until the point that they renew their tenancy.
The scheme guarantees your deposit, in basic terms it means that at the end of the tenancy you are guaranteed that your deposit is available for return and in the cases of disputes over any deduction, the TDSL provide a service whereby you can complain or contact them for advice and assistance over deposit return should this be required.
Your deposit is registered in the name of the Lead Tenant from your tenancy agreement (whoever's name comes first) and the TDSL are provided with a mobile contact number for that tenant.
The TDSL do not hold physical funds. Your Landlord still holds your deposit and will return this deposit to you, less any deductions agreed, at the end of your tenancy. Once this is done, we contact the TDSL and confirm to them that the deposit has been returned.
Inventory and Check in's
Q1. Why do I need an Inventory, Check in and Check Out?
Prior to you moving in to the property an Inventory was created by an independent inventory clerk. This clerk is not an employee or affiliated to your Landlord in anyway. The clerk goes through the property noting the condition, cleanliness and all items of furniture in the property. This list should have been provided to you at the start of your tenancy.
When you move in to the property, this clerk will take you round the property, detailing its condition items of furniture and cleanliness. This record is kept by us and yourselves until the end of your tenancy. It is at this point that you should receive all the keys supplied for the property and also be provided with meter readings to enable you to organise suppliers.
At the end of your tenancy the inventory clerk will go through the condition of the property with you. At this time you will be asked to return all keys and a further meter reading will be taken.
The basis for any deduction from your security deposit comes from these reports; these reports indicate to us the condition and standard of the property when you leave. 
In This Section