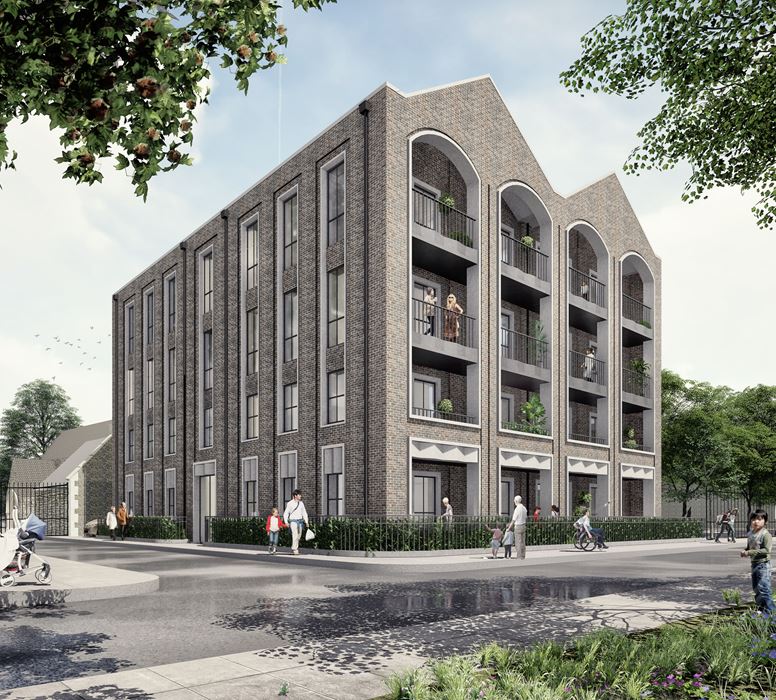 COURLAND GROVE
The development will consist of 9 homes. The layout has been configured with family sized maisonettes and a mix of one and two bed apartments on the upper floors.
The ground floor has been carefully arranged to provide continuous active frontage to the eastern and southern streets.
Maisonettes are designed to remove bedrooms at street level, improving privacy for residents and creating an active ground floor of living, kitchen and dining spaces.
A communal entrance for the apartments is located along the side of the development to create a safe pedestrian friendly new access road.
A refuse store is adjacent the communal entrance and its access. The rear and sides of the building are activated with landscaped private and communal rear gardens, a wheelchair car parking bay and external bin and bikes stores.