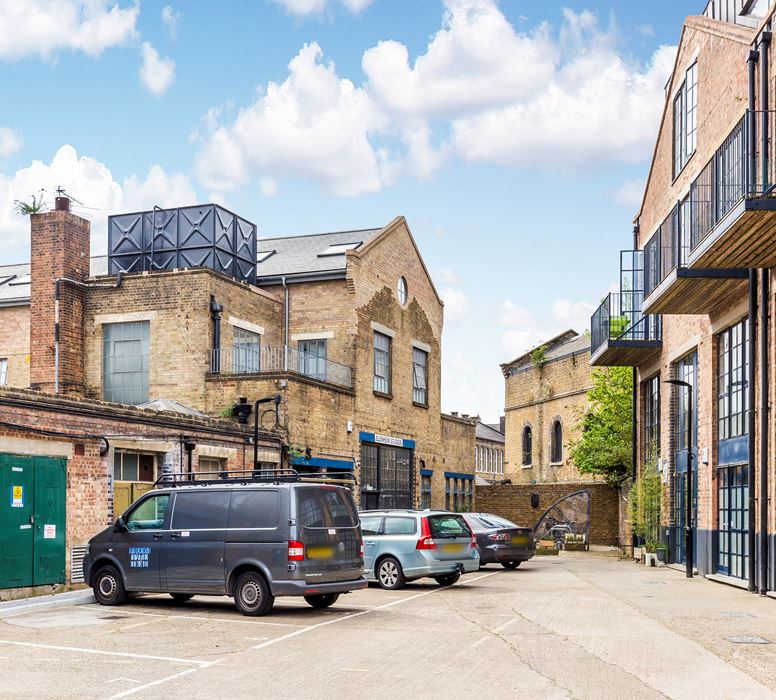 In November 2012, Lexadon purchased 3 Stewart's Place alongside an adjoining site on Brixton Hill. 
At the time of purchase, 3 Stewart's Place already housed six commercial units leased out as stylish work studios offering modern facilities on the ground floor. Lexadon then converted the property's upper floors into eight stunning warehouse-style, split level two- and three- bedroom apartments that were given the address '2 Stewart's Place'. 
Next in 2015, Lexadon purchased 5 and 6 Stewart's Place and Weld Works – connected properties situated opposite 2 and 3 Stewart's Place – together with land on the corner of Blenheim Gardens. 
We refurbished the existing flats at 5 and 6 Stewart's Place (four at 5 Stewart's Place and four at 6 Stewart's Place) ready for the lettings market and converted the attached warehouse at Weld Place creating 26 stunning, high specification one- two- and three-bedroom apartments (18 flats at 3 Weld Works and 8 flats at 2 Weld Works). 
The property on Stewart's Place is situated in an excellent location just off Blenheim Gardens which was once home to Ivy House, a property reportedly owned by Queen Elizabeth I. Stewart's Place is also conveniently located close to the local amenities of Brixton Hill, including shops, bars and restaurants, and is only a short, ten-minute walk to Brixton's mainline and underground stations.
Our master plan for the whole site (comprising adjoining properties at Stewart's Place, Weld Works, Blenheim Gardens, 124 – 128 Brixton Hill and Blenheim Studios) is to create a gated community offering in excess of 18 business units in addition to a number of residential apartments. It's a very exciting project for us.